TakeOne Company has announced the launch of their latest mobile game, BLACKPINK The Game. BLINKS who are interested in the game can now download it from your local App or Play Store.
Take on the role of BLACKPINK's producer and manage your own agency and train the girls to be the next biggest KPOP idol.
The main part of the game is to complete different puzzle quest using the member's Photocards you have collected. Each Photocard has its own unique puzzle slot (similar to tetris) and score. To win the stage, Players will have to fill up the Puzzle slots using the member's Photocards.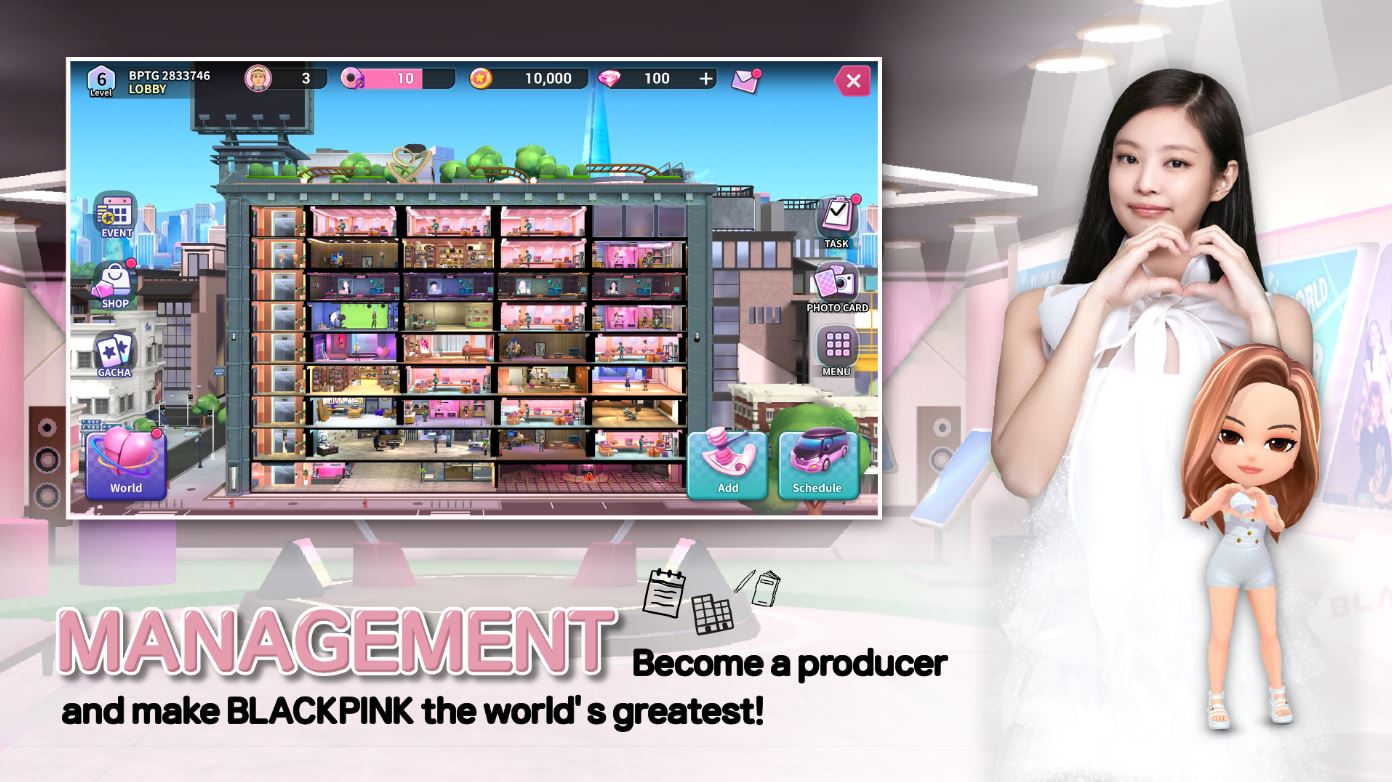 Besides managing your own agency and scheduling performances for the girls, Players can also interact and play different mini with other BLINKS in real-time.
There are over 1000 different outfits you can unlock to dress up your BLACKPINK members and I believe most of them are actual outfits that they have worn in real-life.
If you're a BLINK or simply enjoy playing simulation games, give BLACKPINK The Game a try.
Publisher
TakeOne Company
Platform